How Source 88 Came To Be
Source 88 is 100% Australian owned business located in Sydney NSW. Tim & Elise, are a twin flame couple who met in Uluru in January 2019, in synchronous ways. They are Sound Healers and Spiritual Facilitators who use and offer many different types of training workshops, breathwork, sound & vibration events, private healing sessions using their knowledge, voices/vocals and sound and vibrational instruments, transformational life coaching, mentorship programs & more.

Their journey as Twin Flames has collided them with Crystal Singing Bowls and they have fallen in love with the healing qualities of these beautiful and powerful quartz based instruments. Now they are selling a wide range of Crystal Singing Bowls and other Quartz Crystal Healing Instruments and accessories through Crystal Creations 88 to assist other practitioners and clients to enjoy the healing benefits of these amazing instruments.

As Tim and Elise have evolved in their businesses they have created training opportunities to assist others to integrate sound and vibration into their daily lives, practices and businesses.

Tim & Elise train clients and practitioners on how to utilise Crystal Singing Bowl in their lives and businesses from running 1 day Crystal Bowl beginners workshops, Yoga Teachers & Practitioners Crystal Bowl 2 day Training Workshop, 1 day Vocal Expansion and Expression workshop right through to a 6 month Breathwork & Sound Healing Mentorship program.

The purpose of Elise, Tim & Source 88 is to raise the vibration of the planet and assist others to do the same. If you are wondering what that even means then book yourself into one of their sound healing events to find out for yourself the difference sound and vibration can make to your mental, physical, emotional and spiritual wellbeing.

Our goal is to provide heart centred services, quality products and inspiring events and workshops as well as providing exceptional customer service every step of the way.

We work on the premise that everybody makes mistakes but it is how you fix your mistakes that makes you stand out.

We look forward to sharing our divine gifts and services with you in our product offerings or our events. Feel free to reach out to us if you have any questions.
About Tim and Elise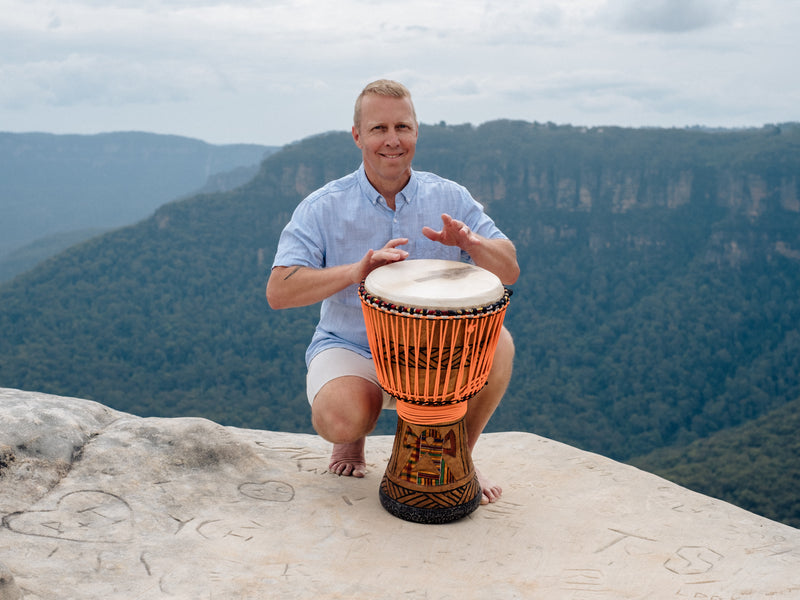 Tim
Tim specialises in teaching, training and inspiring people to heal using sound and vibration and also mentors' others in stepping into sound and healing as a part of their divine life purpose.

Tim facilitates Crystal Singing Bowl Intuitive Training workshops, 2 Day crystal bowl training workshops for Yoga Teachers & Practitioners, and 6 month sound, vibration & intuitive healing mentorship programs.
Elise
Elise specialises in assisting people to re-member who they are at their most authentic level. Elise offers support & guidance for people to ground into their spiritual path & practices, heal and expand, and subsequently often people begin to uncover & find clarity on their divine life purpose.

Elise offers sound healing, breathwork, energy healing, past life connections, inner child healing, psychic work, mediumship, women's workshops, 1:1 transformational life coaching and 6 month sound, vibration & intuitive healing mentorship programs